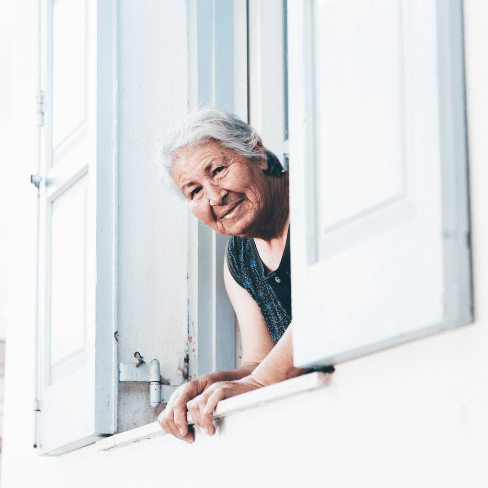 Assisted living facilities for people with dementia often face challenges in how they can provide the best care.
As the condition progresses, it can become harder for the patients to partake in activities, and so providing stimulation in their daily lives can prove to be difficult. If the task is too complex, it can lead to distress, anxiety and unwanted behaviors.
An article from Kingston University offers excellent insight into how we can provide the appropriate level of stimulation for people in the different stages of dementia. It explains how patients with early stage dementia are best suited to completing whole tasks, whereas someone in its later stages will need to focus more on the sensory part of the activity: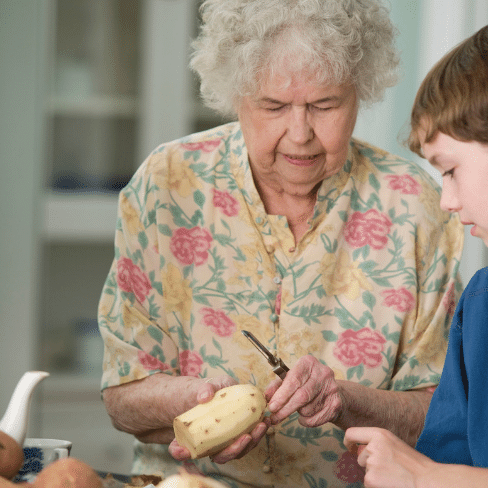 Especially useful in assisted living facilities, a multisensory environment can provide much-needed sensory input for later stage dementia patients. Each room can be designed to stimulate multiple senses at the same time for optimal effects. In fact, multisensory environments have been shown to improve everything from patients' social abilities, to their overall happiness and the number of depressive symptoms that they exhibit.
Evidence-Based Methods
Produced by Dr. Anke Jakob from London's Kingston University, and Dr. Lesley Collier from the University of Southampton, the online guide How to Make a Sensory Room for People Living with Dementia was the result of a research project, The Multi Sensory Environment (MSE) in dementia care: the role of design (2013-14).
When discussing sensory rooms, Dr Jakob explained: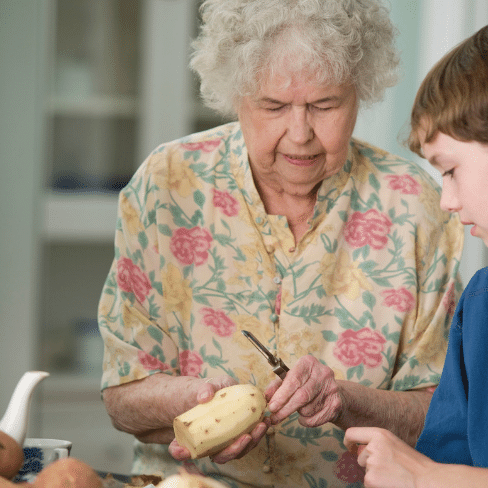 "Sensory rooms provided gentle stimulation of sight, sound, touch, taste, smell and movement in a controlled way",
"They can enhance feelings of comfort and well-being, relieve stress and pain and maximize a person's potential to focus, all of which help improve communication and memory. Traditionally, these spaces have been geared more towards younger adults and children with physical or learning disabilities."
"However, our approach emphasizes the benefits of addressing all the senses to support residents diagnosed with Alzheimer's disease or other forms of dementia in a care home environment. Soft textiles, familiar everyday objects, interesting things to smell and taste, sound and film can all have an important part to play in that process."
The guide, which is available to download free of charge from Kingston University London, also includes some great tips for creating the best multisensory room for dementia patients:
Create a space that is accessible and safe, both with and without supervision
Bring the outdoors inside with a water feature, plants, shells, conkers and stone
Old films with simpler plots can help prompt memories
Scents can help stimulate a mood, such as lavender to relax and calm
Introduce tactile stimulation through cushions made from various materials, with buttons, pockets, ribbons and zips
Ensure items are age appropriate and familiar
Music played in the background can improve mood and helps to engage care residents
Don't forget taste as a sensory component as it can help prompt memories and emotion
Having familiar personal items on display can help an individual settle and relax before engaging in activity
Ensure the sensory room or space is a comfortable temperature and has good air quality through regular airing or using an air conditioning unit
Creating a Multisensory Room for Dementia Patients
Fueled by expert research, multisensory environments aim to improve cognition, mood and social interaction by incorporating a range of sensory equipment, such as:
Aromatherapy
One study from Tottori University, Japan aimed to determine the curative effect of aromatherapy on Alzheimer's Disease. It used a sample of 28 patients, and involved the use of aromatherapy over a 28-day period.
The experiment found that "all patients showed significant improvement in personal orientation related to cognitive function." In addition to this, no side effects were found from the aromatherapy, helping the researchers to conclude that it could be used as an effective, non-pharmological therapy for dementia.
Our Handy Hint:
The olfactory sense can have a huge effect on our ability to recall information, and it can also impact our mood. Try the calming blend from our aromatherapy bundle to relax and soothe. Our bundle includes a fan diffuser- perfect for use within a multisensory environment.
Sensory Lighting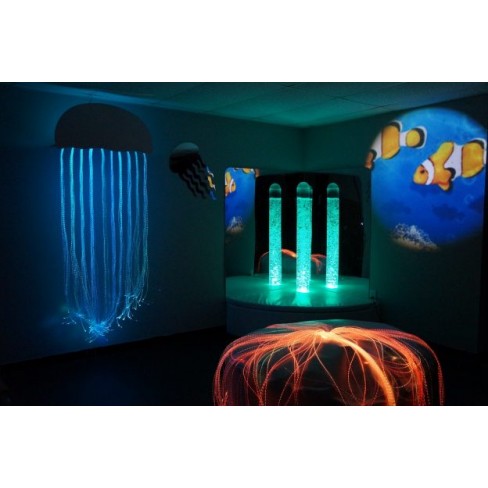 Sensory lighting is one of the most important additions to any multisensory environment. It can be used to stimulate an individual, redirect unwanted behaviors and de-escalate them if they're feeling stressed.
According to the guide from Kingston University, one deficiency of sensory lighting in care facilities is that it's often too bright and inappropriate for the age of patients, affecting its ability to connect with its users.
Our Handy Hint:
Dementia patients will require softer, age appropriate lighting. This may differ to the sensory lighting designed for young children and teenagers.
We would recommend incorporating equipment such as the LED Fiber Optic Wall Cascade, which can help to calm and reorient, while still being age appropriate.
Ambient Sounds
Sound and music can have a huge impact on our emotions.  They can help to orient us, calm us, and they can even encourage memories.
Maizie Mears-Owen, Head of Dementia at Care UK, explains the importance of appealing to the different senses:
"Although LED lights have been shown to have a positive impact on residents' mood and behavior, we mustn't forget the more subtle ways in which people are naturally stimulated through sounds, taste, scents and touch -- all of which can have a more emotive impact than sight."
Our Handy Hint:
Why not include the sound of a crackling fire, alongside a warm and comfortable environment? This could help with memory recall, while also making the individual feel at ease during their session. Our range of sensory DVDS incorporate ambient sounds alongside spectacular visual effects for optimal results.
Experia USA offers a wide range of options for creating multisensory environments for the dementia care sector. Get in Touch and see how we can help create the right environment for you!